Product Description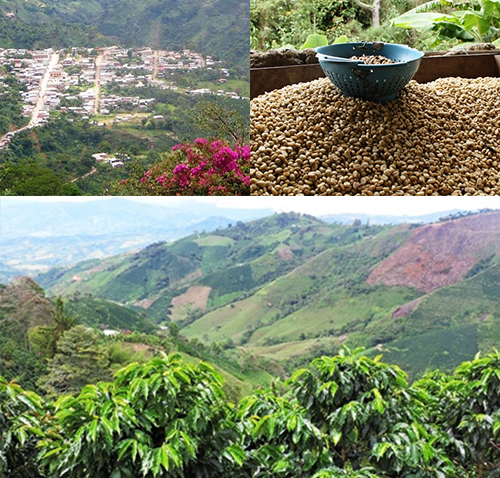 Tasting Notes
: Orange, honey, hints of cherry.
Sourced from family owned farms, Café Altura Colombian is gently roasted to protect the unique characteristics of the coffees origin and processing. Our Colombian Coffee has a medium to high acidity, with a creamy body.
For those whose palettes favor a darker roast, try our Colombian Dark Roast.
ORIGIN INFORMATION
Region: Planadas, Tolima, Colombia
Altitude: 1,400 – 2,100 meters
Process: Fully washed and dried in the sun
Variety: Caturra, Castillo, Colombia, and Typica
Harvest: April – July // October – January
Soil: Clay mineral
Certification : Organic, Fair Trade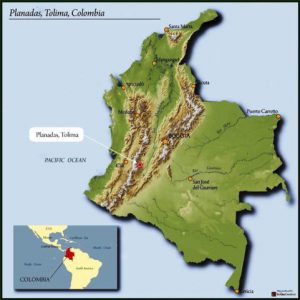 About the Farm – Café Altura Colombian Coffee is sourced from family owned farms organized around Asociación de Productores Ecológicos de Planadas (ASOPEP), an organization operating within the municipality of Planadas in the department of Tolima, Colombia.
On average, each producer cultivates coffee on 6 acres of land and relies on the income from coffee production for a living. ASOPEP is currently working on acquiring their fair trade certification as another way to support and open new opportunities for coffee producers in the region
Average rating:
7 reviews
Aug 5, 2016
AMAZING!!
So happy that this roast is on special!! My very favorite! Smooth flavor, with the most amazing taste
Jul 18, 2016
Smooth, Mild, Flavorful
It was with great anticipation, that I waited for my coffee delivery of these Organic Colombian beans… and I was not disappointed! With so many dark roasts, over roasted, and varieties available, I was glad I chose to try this company! The price was right, and the coffee, smooth, mellow, yet full flavored and satisfying. It's a fair price for Organic.
Jul 18, 2016
Very Good Roast
This is our "house" coffee. Excellent smooth flavor. Not too light and not too strong. We mix in other coffees pretty often to try, but the Altura keeps coming up a winner.
Jul 18, 2016
yum. coffee perfection
Really super good, and a nice change of pace from the French roast whole bean.
Jul 18, 2016
I've been a Folger's columbian coffee drinker for many years (yeah I know) and just recently picked up a grinder and tried several different coffees and have to say I enjoyed this one the most. It's a good flavor and strength (I like it a bit strong mind you) that's noticeable in a good way. Combine that with a quick froth and Starbucks has got ZERO to offer you from now on.