Product Description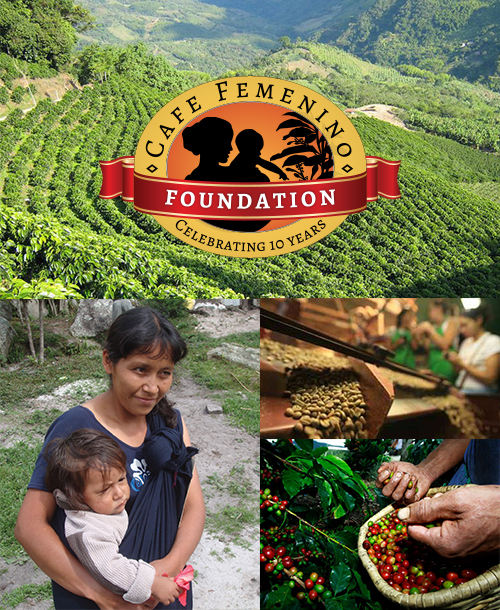 Tasting Notes
: A French roasted coffee bold in flavor,with a fine acidity, sweet aroma and hints of chocolate.
Café Altura Fair Trade Femenino coffee is grown by a collective of women coffee farmers who came together to better support themselves and their children.
For those who want to support this amazing Co-op but favor a lighter roast, check out our Cafe Femenino Coffee
ORIGIN INFORMATION
Location: South America, Peru
Region: Cajamarca, Lambayeque, and the Amazonas
Co-op: CECANOR – 1,000 Woman Members
Certification : Organic, Fair Trade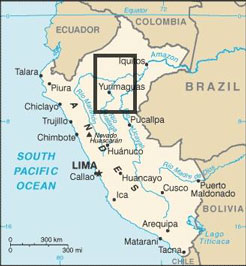 The Cafe Femenino Story– Coffee is the second largest traded commodity in the world next to oil. Women coffee producers make up 30 percent of the 25 million coffee growers that are responsible for producing 75 percent of the world's coffee. Harsh gender inequality, poverty and abuse are rampant in these coffee production regions. Most women coffee producers have no rights, no income and are abandoned by their husbands. With determination and desire for a better future, over 460 women coffee producers in Peru united to take a step toward achieving empowerment. This step came in the form of growing, harvesting and producing their own coffee called Cafe Femenino.
By purchasing this coffee, you directly impact the lives of these women. The women who grow Cafe Femenino coffee are receiving direct income for the first time in their lives. Additionally, the project provides training focused on positive self esteem, curbing abuse, and aid to find additonal means of support. The women have expressed their thanks for your support and hope you will enjoy this special coffee.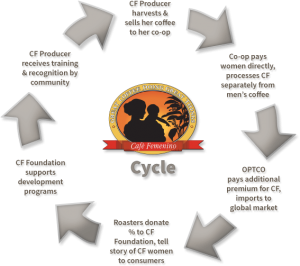 Average rating:
3 reviews
Oct 28, 2016
Fair Trade and Tasty
Bought this coffee during Fair trade month. This French is great, i'll be trying more of Cafe's Fair Trade roasts next to continue to support the cause
May 13, 2016
I tried Sumatran and Cafe Feminino
I liked both of these, but the French roast Café Feminino was very, very good. I used my new Bonavita immersion dripper, which was a big improvement over the Bee House ceramic one, which is lovely to look at, though.I am ordering more of the Café Feminino and hope to do so regularly. I have looked for quite a while for a place to order women's produced coffee beans, and, happily, found Café Altura.
Dec 21, 2014
BEST EVER FRENCH ROAST!
As mentioned I find your French Roast to be terrific. Honestly, the best I've tasted anywhere. And what fabulous name, Café Femenino! I appreciate as well your support of women coffee producers in Peru. That my purchase favors so many – me, your company, and the women in Peru is just great. Thank you.