Product Description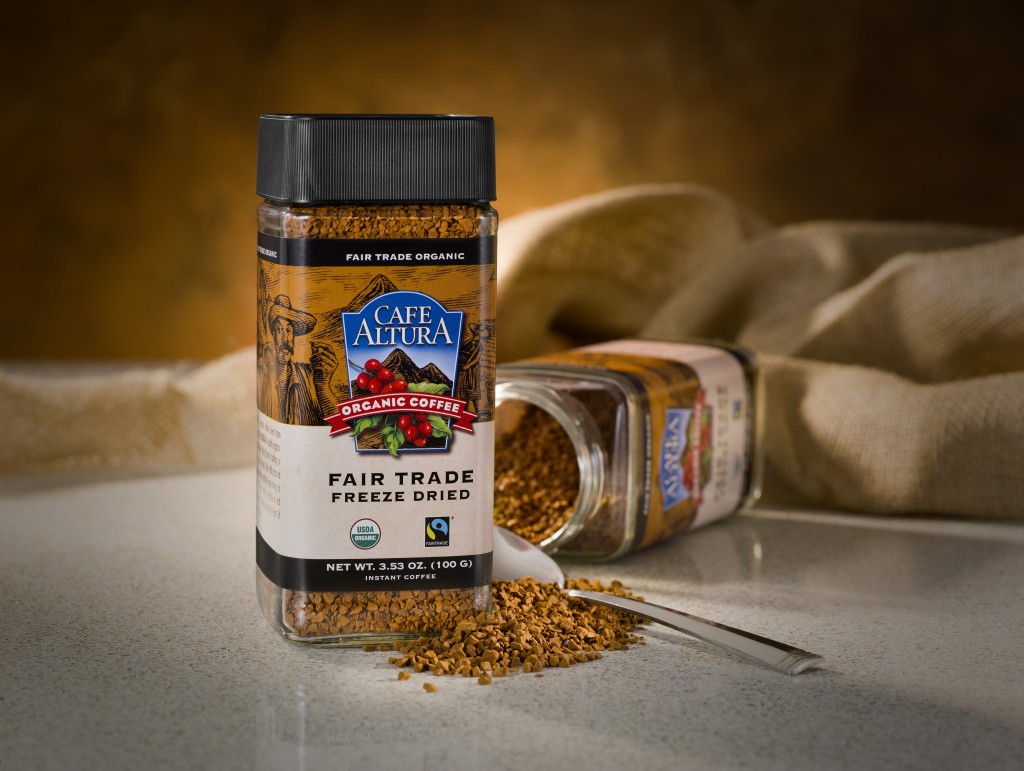 Cafe Altura Freeze Dried Instant Coffee is an exclusively sourced blend of organically grown 100% Arabica Coffees selected from three continents. Then it's freeze dried by an exclusive Certified organic process to maintain the taste and aroma of real coffee. All coffee is grown sustainably by small farm indigenous growers who form the basis for Fair Trade exchange.
INSTRUCTIONS: Use 1-2 teaspoons per cup. Add hot water and stir. Add dairy and sweetener to taste. Makes 60 servings per jar.
INGREDIENTS: Arabica coffees from Africa, Asia and South America.
USDA Accredited
Fair Trade Certified
Verified non-GMO
Coffees from Africa, South America and Indonesia.

Average rating:
3 reviews
Dec 31, 2015
Definitely a Cut Above
For years, I drank Tasters Choice instant coffee, which to me was the best of the brand name instants. Inspired by positive reviews, I decided to also try the Cafe Altura and was not disappointed. This stuff is definitely a cut above.
Jan 2, 2015
Great for at home or away
This instant coffee is great substitute when on the road. We recently took on vacation with us was perfect at the hotel, just add hot water. Perfect for camping. Or makes a good cup of iced coffee. Also good for that afternoon cup at home. Really appreciate this product. Thank you
May 16, 2014
The Best We've Ever Tried
"Easily the best instant coffee we've ever tried. I appreciate that it is fair trade and organic."