Fair Trade coffee not only tastes great, but it is produced in a way that will nourish the body, mind and soul of anyone who purchases it! That said… what is Fair Trade Coffee?
We offer many Fair Trade coffees for you to enjoy. When you learn where your money goes when you buy Fair Trade and you'll realize the profound difference you are making to the lives of people producing a quality product. You'll be able to taste the difference, too.
What is Fair Trade?
You've probably heard of Fair Trade before, but the name "Fair Trade" isn't the entire story. Fair Trade organizations do a lot more than the name suggests. In short, Fair Trade is a movement and a set of principles that protects people, businesses, and the environment.
You could describe Fair Trade as a global, social movement with life-changing effects. It involves trade between companies in developing countries and companies in developed countries, and it ensures that producers receive fair prices, decent conditions to work in, and fair terms of trade.
The core principles of a Fair Trade organization are admirable for any business, whether in the developed or developing world. By buying Fair Trade, you can reward hardworking people and conscientious businesses, at the same time as enjoying high-quality, authentic products.
More about Fair Trade and your Coffee
According to FairTrade.org.uk, there are more than 1.65 million workers and farmers in producer organizations that are certified as Fair Trade. Well over a thousand Fair Trade certified organizations exist across 74 countries.The movement focuses on products that are normally produced in developing countries and then exported to developed countries. In particular, these include cocoa, wine, chocolate, gold, and, of course, coffee.
Every Fair Trade organization is based on 10 principles prescribed by the World Fair Trade Organization.
1. Fair Trade organizations create opportunities for producers who are disadvantaged economically. Buying Fair Trade contributes to reducing poverty, not by donating money, but by helping organizations and their members become economically self-sufficient.
2. You can expect these operations to be transparent and accountable. If you've ever wondered where your money goes when you give to charity, this alternative may please you.That said, it's important to note that Fair Trade is not a charity. Buying Fair Trade products helps businesses become self-sufficient and supports businesses where employees, members, and producers communicate openly, participating in making decisions.An admirable quality for any business.
3. Your Fair Trade coffee money does not help people to maximize profit at the expense of small producers. Some people find that their coffee tastes better with a cleaner conscience!Know that Fair Trade organizations have commitments to professionalism, timeliness, and quality. As stated above, Fair Trade is not charity.And these incredible organizations are here to stay, since they focus on long-term business partnerships.
4. Fair Trade producers set, pay, and receive fair prices that are mutually agreed through dialogue and participation. If there is a pricing structure, there will be minimums.When you buy Fair Trade coffee, you'll know that the people who grew, harvested, roasted, and shipped the contents of your cup receive an amount they consider to be fair. They also agree to equal pay for equal work by men and women.
5. Several developing countries, including those where coffee is produced, benefit from the work of children and forced labor. Not so in Fair Trade organizations. They must adhere to the UN Convention on the Rights of the Child, as well as national and local child employment laws.
6. Discrimination is an issue all around the world. You can stand up for equal rights by sitting down for a cup of Fair Trade coffee!Fair Trade organizations will not discriminate when hiring, nor when offering remuneration, training, promotions, or retirement. There will be no discrimination in terms of religion, national origin, race, case, sexual orientation, gender, union membership, politics, disability, HIV/Aids status, or age.All Fair Trade organizations have a clear policy and plan to foster equal opportunities for all.
7. The Fair Trade label also helps you to make responsible purchases by ensuring that you know that the associated working conditions will be safe and healthy. At a minimum, these organizations will comply with relevant national and local laws regarding health and safety. That goes for working hours, too.
8. Do you want people to have the opportunity to use their skills to get ahead? By buying Fair Trade, you support organizations that prioritize developing the capabilities and skills of employees or members.Management skills, production capabilities, and access to markets are all areas that these Fair Trade organizations aim to improve.
9. Members of Fair Trade organizations are keen to raise awareness of Fair Trade and the need for more justice in world trade. They use honest advertising and marketing techniques to do so.If you support the principles of Fair Trade, you might consider doing the same. We don't think you'll need much encouragement. Once you've tasted how good our Fair Trade coffee is, you'll want to tell people about it.
10. If you respect the environment, buy from businesses that share your convictions. Whether you want to make a statement or to mitigate damage to the environment, buying Fair Trade is a good first step.fair trade coffee.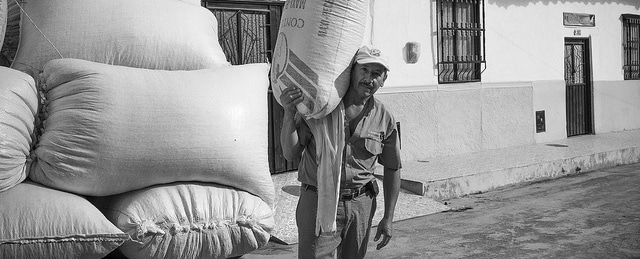 As much as possible, Fair Trade organizations use raw materials from sustainably managed sources.
They will buy locally wherever possible.
Their production techniques are designed to reduce energy consumption.
If possible, they will use renewable energy technologies to minimize greenhouse gas emissions.
In terms of waste products, they also try to minimize their impact on the environment.
If you're going with a Fair Trade coffee, you can expect its makers to have used organic materials or to have attempted to implement production methods with low pesticide use.Their environmental leanings extend to packaging, too.
Any Fair Trade organization will aim to use recycled materials or materials that are easily biodegradable. Products are sent by sea wherever possible.If you care about people, self-sufficiency, and the environment – and who doesn't care about something there? – Fair Trade ensures that your money is distributed, invested, and spent wisely. Not only will you be giving back to the planet and hardworking farmers and workers in developing countries, but you'll be receiving an authentic product that is produced responsibly with no corners cut in terms of quality. Give a Fair Trade organic coffee a chance and you'll taste the difference.
Whole bean image licensed from Shutterstock. Farmer with parchment coffee image courtesy Dennis Tang / CC2.0.