Product Description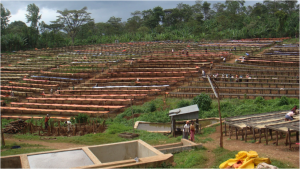 Tasting Notes
: Lemon, thyme, pineapple, herbal.
ORIGIN INFORMATION:
Region: Gedeo Zone, Southern Nations, Nationalities, and Peoples' Region, Ethiopia.
Altitude: 1650-2700 Meters
Variety: Indigenous Heirloom
Process: Fully washed and dried on raised beds
Soil: Vertisol
Grower: Worka Cooperative

Certification: Fair Trade, Organic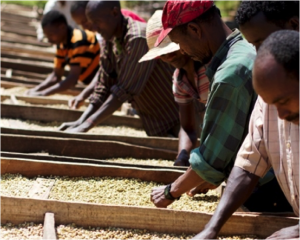 About the farm – Café Altura Fair Trade Ethiopia Yirgacheffe coffee is sourced from family owned farms organized around the Worka Cooperative. Ethiopia Yirgacheffe, high-toned and alive with shimmering citrus and flower tones, is something all coffee lovers should try at least once.
Other Ethiopia wet-processed coffees are typically soft, round, floral and citrusy, but less explosively fragrant than Yirgacheffe.