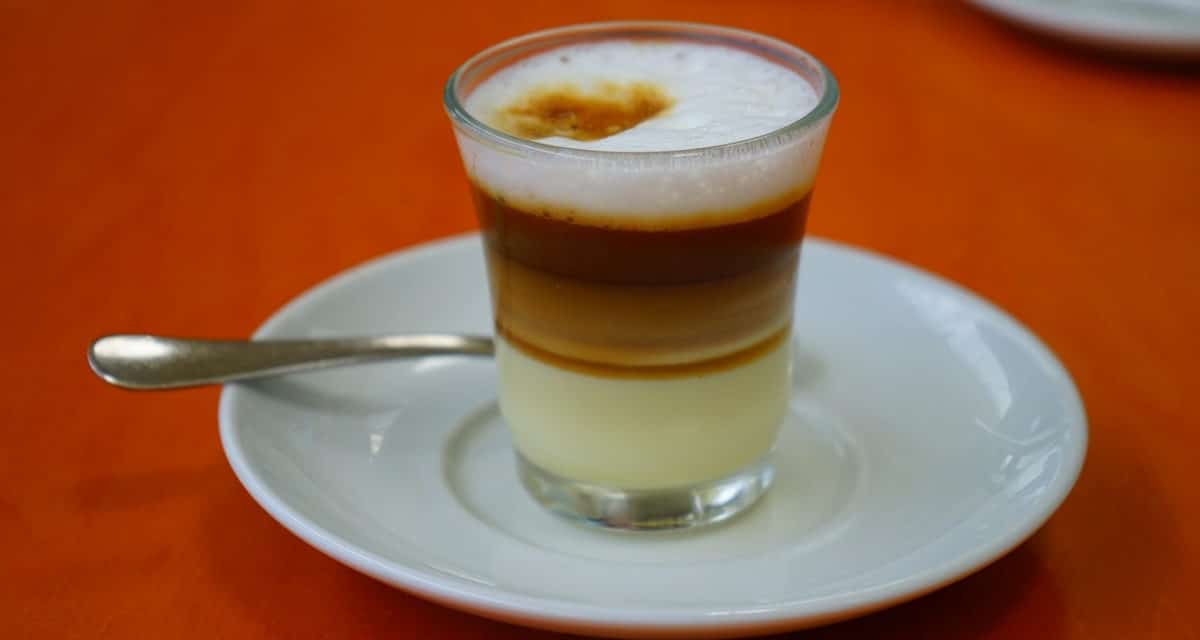 Espresso-based Coffees After Thanksgiving Dinner
More Americans travel to be with family on Thanksgiving than on any other holiday. And recently it has become a global affair with one in six brits partaking in the holiday.
As for the Thanksgiving meal, it is incontestably America's most important meal of the year. And if you can't imagine a great meal without coffee afterward, you'll love these espresso-based recipes. They will help make your Thanksgiving meal a resounding success:
Non-alcoholic coffee recipes:
Pistachio Rose Latte
Great for lovers of eastern Mediterranean cuisine, a sip of this will transport you to a mysterious eastern bazaar.
To make one cup of pistachio rose latte
Ingredients:
1 Oz. pistachio butter
1.5 oz. honey
.25 oz. rose water
2 shots espresso
Milk
Directions:
Brew two shots of espresso.
At the bottom of a wide coffee mug, mix honey, rose water, milk, and pistachio butter.
Slowly pour the espresso into the mix and keep mixing with a spoon as you …
Serve and enjoy.
Pumpkin Pie Frappuccino
An original variation on the traditional thanksgiving pumpkin pie. If you love pumpkin pie, you will love this recipe.
Ingredients:
1/3 cup espresso
1/3 cup milk
1 cup ice
1 tablespoon sugar
2 tablespoon pumpkin puree
1 teaspoon pumpkin pie spice
2 pumps cinnamon syrup
whipped cream to taste
Directions:
Brew some espresso and let it cool for 30 minutes.
Combine the coffee, milk, ice, sugar, pumpkin puree and pumpkin pie spice into a blender. Blend for about 40 seconds until smooth.
Add cinnamon syrup and whipped cream into the mix and blend for additional 10 seconds.
Pour your drink into a tall glass and top it off with whipped cream.
Blended Vanilla Mocha
Ingredients:
One serving
¼ cup espresso
¼ cup ice cubes
¼ cup milk
1 tablespoon chocolate syrup
Whipped cream
Directions:
Combine all ingredients save the whipped cream and blend until smooth
Pour into tall glass and garnish with whipped cream.
Coffee S'more Milkshake
A combination of after-dinner dessert and coffee. Delicious and easy to make.
Ingredients:
2 servings
½ cup espresso
Chocolate sauce, to taste
1 tablespoon marshmallow cream
4 cups vanilla ice cream
Crushed Graham Crackers for topping
Chocolate drops for garnish
Directions:
Make an espresso and let it chill for 30 minutes.
Grab two glasses and spread the chocolate sauce along the interior creating a stripped pattern.
Spread the marshmallow cream around the lip of each glass.
Combine the espresso and ice cream in a blender and blend until smooth.
Pour the mixture into the glasses and top with crushed graham crackers.
Garnish with chocolate drops and serve.
Boozy Espressos
As your thanksgiving dinner proceeds, you may want to unwind with some espresso-based alcoholic cocktails. Here are some of the most popular boozy espresso recipes.
Affogato
We didn't misspell avocado. Affogato is one of Italy's most popular cocktails. This treat is made by mixing gelato, espresso, and a little hazelnut liqueur.
Ingredients:
Vanilla gelato
Hot brewed espresso
Hazelnut liqueur
Cacao nibs
Directions:
Place a scoop of vanilla gelato into each glass
Place the glasses in the freezer for a few minutes.
Remove the glasses from the freezer and pour hot espresso over the gelato.
Top with hazelnut liqueur and cacao nibs, to taste.
Espresso Martini
If you're looking for a sophisticated after-dinner cocktail, this is the one to go for.
Single serving
Ingredients:
1oz vodka
11/2 oz. Kahlua
1 oz. espresso
Directions:
Brew your espresso and let it cool for 30 minutes
Combine all the ingredients in a shaker and mix vigorously.
Pour into a martini glass and serve.
The Truffle
Another classy cocktail if you feel like bringing your martini glasses to the table.
One serving
Ingredients:
1 oz. Fra Angelico
1oz vodka
¾ oz. espresso
Directions:
Brew your espresso and let it cool for 30 minutes
Combine all the ingredients in a shaker and mix vigorously.
Pour into a stem glass.
Espresso Summer
Another Italian cocktail to lift up your spirits, and bring a hint of summer to your thanksgiving.
One serving
Ingredients:
1 oz. espresso
11/2 oz. gin
4 blackberries
½ simple syrup
½ oz. orange juice
1 orange slice
Directions:
Brew an espresso and let it cool for 30 minutes.
Make simple syrup by mixing equal parts hot water and sugar in a cocktail shaker. Mix until the sugar is totally dissolved.
Muddle the blackberries at the bottom of the shaker. Add all ingredients with ice and shake vigorously.
Garnish the wheel with the orange slice, pour the drink and serve.
Thanksgiving is a time of the year when we look forward to spending time and sharing a meal with those closest to us. When the meal is almost over, don't forget that the humble espresso has much to offer.