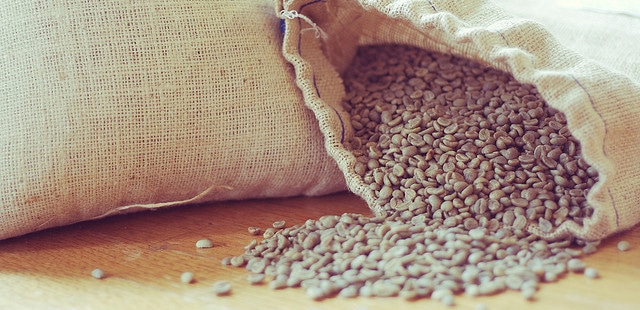 A Great Way to Get Your Organic Coffee Buzz
How much coffee do you drink? Do you buy coffee for your office? We roast delicious, fresh organic coffee. Read on for our bulk organic coffee options.
Coffee lovers have long enjoyed organic coffee for its wonderful taste, high quality, and of course, the lessened impact on the environment. In fact, Cafe Altura is the original organic coffee company in the United States! If you are someone who has never tried organic coffee, you are in for a treat.

Organic coffee is often sourced from various locations, with special attention paid to getting the coffee that is of the utmost quality for that region. Beans are grown without chemicals or pesticides, which is better for the environment, and better for you.
Organic coffee should come from a seller who provides USDA certified organic products. You will want to purchase bulk coffee from a seller who places a great importance on compliance with organic standards, so you can know that you are truly supporting the organic movement. Here are our certifications.
You should also look for organic coffee that is fair trade. These products focus on supporting farmers and workers who are properly compensated for their work, which improves quality of life, the economy, and living conditions for everyone. We are proud to offer a wide variety of fair trade organic coffees.
You may find that organic coffee costs more than what you would buy at your average grocery store, but that is because of the attention paid to ensuring these high-quality coffee beans are environmentally friendly, and fair trade. The extra money you spend goes directly toward supporting earth friendly organic farming, as well as supporting the people who farm the coffee and work to process it.
Luckily, for those dedicated to buying organic coffee and supporting these important concepts, there is a way to have your organic coffee without going broke buying it!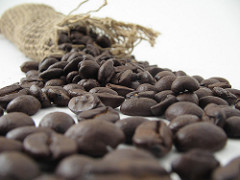 Buying organic coffee in bulk is the best way to save money while ensuring you have lots of organic coffee available to you at any time. You will not have to worry about running out, and you will not have to worry about the cost of buying smaller bags of coffee each time you want to stock up. While making your own coffee at home is definitely far less expensive than buying it pre-made at a coffee shop, various purchases can add up, so when you buy bulk organic coffee you are minimizing the expense.
A great cup of coffee starts with high quality beans, but you have to think about how you are storing your bulk organic coffee in order to get the best freshness, taste, and longevity out of your product. Store your bulk organic coffee in an airtight container that is light-resistant. Transparent containers can compromise the taste of your coffee. Your bulk organic coffee beans can stay at room temperature, but try to keep them in a dark and cool location.
If you are buying bulk organic coffee it may make sense to split your purchase into a smaller container for immediate use, and store the rest away in a larger container. The less often you expose your bulk organic coffee to air, the better it will taste and the longer it will last. Invest in a smaller airtight, opaque container to keep in a convenient location, and store the rest of your bulk organic coffee purchase in a larger container with the same properties. You can transfer coffee over as you run out of beans in the smaller container, minimizing air exposure.
How much bulk organic coffee should you buy at a time? Bags that are four to five pounds will last for a long time without overwhelming you with beans that cannot possibly be used quickly enough. For someone who wants to explore various types of coffee, and wants the cost savings of buying in bulk, look for four to five pound bags. Cafe Altura offers a great selection of whole beans here and we also frequently offer organic coffee in bulk on our Specials page.
Most bulk organic coffee purchases involve buying the whole bean. If you are not used to whole bean coffee you will have to invest in a coffee grinder, so you can make a cup of coffee through whatever brewing manner you typically employ. Coffee grinders range from inexpensive to luxurious, so get what you need for your lifestyle and budget. Any store that sells household appliances should offer a good selection of grinders.
Bulk quantities of our Freeze Dried Instant Coffee are also available. Food Safety and Compliance documentation for food processors is provided including: COAs for each lot, HACCP, Third Party Audits and more.
Please contact us for Product Specifications and more information.
When you have your bulk organic coffee at home you can also experiment with various brewing methods. From pressed coffee to a pour over, try out different methods to see what you like best. When you have invested time and money into finding and buying the best bulk organic coffee, and storing it properly, it makes sense to put in the time and effort to brew it in the ideal way.
If you are a coffee lover, or just someone who wants to support and protect the environment, consider buying bulk organic coffee. Once you make the switch you will be glad you have decided to save money, explore new coffee options, and work toward a more harmonious world.
image credits: top burlap sack image by David Joyce / CC 2.0. second roasted bean image by Stirling Noyes / CC 2.0.