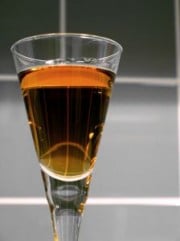 This is an adventurous yet easy-to-prepare liqueur recipe from Katie Shepherd using Cafe Altura Freeze Dried Instant Coffee. Order it today and we'll ship it right out to you!
Coffee liqueur is an indulgent adult beverage perfect for sipping, adding to fresh coffee or topped on any number of desserts, including custard, ice cream and chocolate cake.
Cafe Altura Freeze Dried Instant Coffee is an exclusively sourced blend of organically grown 100% Arabica Coffees selected from three continents. Then we freeze dry it by an exclusive Certified Organic process to maintain the taste and aroma of real coffee. All coffee is grown sustainably by small farm indigenous growers who form the basis for Fair Trade exchange.
We recommending sourcing organic ingredients for this recipe, to complement our Organic Freeze Dried Instant Coffee
Coffee Liqueur Recipe
Ingredients
1 ½ Cups of Water
1 ½ Cups of Brown Sugar
1/4 Cup of Cafe Altura Instant Coffee
1 Tablespoon of Pure Vanilla Extract
1 ½ Cups of Vodka
Making Coffee Liqueur with Instant Coffee
Dissolve the brown sugar in a pan with hot water. Add instant coffee and mix well. Cool. Pour coffee into a jar. Add the pure vanilla extract and vodka. Stir well.
Store the jar of coffee liqueur in a cool place away from sunlight for at least one month. Stir the contents with a spoon at least once a week.
After one month of aging, the coffee liqueur is ready for bottling. Pour coffee liqueur into the bottle. A funnel will make this easier.
(photo credit: jf)